Meet Our Team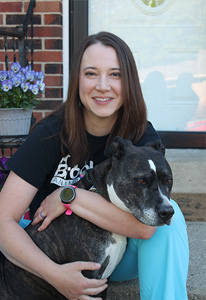 Dr. Lydia McKinsey
DVM
Dr. Lydia McKinsey is a 2011 graduate of Colorado State University. She has a passion for surgery and preventative wellness and a weakness for Pitbulls! In her off hours, she enjoys gardening, sewing, being outdoors, and spending time with her family. Dr. McKinsey and her husband Nathan have three children, Kathryn, Gabriel, and Gemma. They also have a herd of creatures including a dog (Izzy), 4 cats (Duncan, Lucy, Ethel, and Tinkerbell), and a fish (Hank).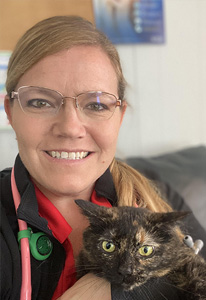 Dr. Susan Peters
DVM
Dr. Susan Wilson Peters graduated from Ohio State University in 2000. Originally from West Virginia, Dr. Peters moved to Brookville in 2007 and opened Brookville Animal Hospital in 2008. She has three children: Madison, Garrett, and Elliott. Dr. Peters has a passion for cats, especially the TNR of feral cats. She has also recently become certified as a Cat Friendly Veterinarian At home, they have a mini-farm with plenty of chickens and cats, two dogs, two guinea pigs, and a rabbit. As a family, they also enjoy gardening, swimming, and being in nature. Dr. Peters is an avid Disney fan, and you will catch her near the ocean any free chance she gets.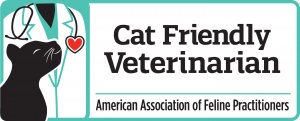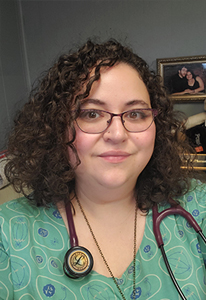 Dr. Danielle McPherson
DVM
Dr. Danielle McPherson graduated in 2014 from Purdue University College of Veterinary Medicine. She joined the Brookville team in 2016. She loves medicine and disease prevention. Outside of work she enjoys costuming, dance, playing tabletop games, reading, and movies and theater. Her family currently consists of her husband, two cats, and a dog, with room to grow!
Veterinary Technicians
Madison Acker - RVT
Jessica Duncan
Assistants
Alexa Turner
Peyton Ryan
Receptionists
Jennifer Vickers
Melinda Dexter
Dawn Hudnall